Hormones! Plus other important stuff.
Mood:
on fire
Haha - just kidding!!
Yesterday was very interesting...lots of information but most importantly - doing the work - clearing - clearing - clearing! Hmmm...just like in all of the ThetaHealing classes & life.

or

......you get to decide!!!
Since my adrenals are, let's say, recovering...my sleep/energy patterns have been crazy so I'm just going to list a few important points from the whole day (not necessarily about hormones):
* If you are tired, feel like there's never enough time, overworked, overwhelmed - your hormones/beliefs need help - look at your beliefs around "have to" & "shoulds", expressing yourself (look at when you were a child especially), needing to do things (like save the world) - change that to choosing to do them... to name a few.
* If you are craving certain foods your body NEEDS something! (probably not the french fries, fried cheese, fried mozzerella, etc, etc....maybe Omega 3s...hehe)
* Humans are the only ones who hold onto the past & torture/limit themselves instead of moving forward. Your childhood is in the past - choose & take action to move on!!! As Wayne Dyer says, "if your parents are the cause of your problems, bring them to me and I'll fix you, right?" - wrong...YOU are the one living and choosing your life now.
* Theta practitioners...Let Creator do the healing!!!! Trust that God knows how to do it without your help (interference - haha) - work on that if you need to & the results will expand tremendously. If you are directing the change (ie. imagining moving the vertebrae, in "counseling" mode, etc.) you are "decorating" & can only get in the way of the true healing needed.
We have yoga every morning before class now...today is "Laughing Yoga"...I can't wait! Have a glorious, giggly day!!!
With Much Light & Love,
Janet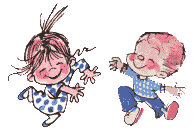 Posted by Janet at 12:01 AM EDT