The Immune System...You & Others & You...
Mood:
bright
This system is all bout you...and others...and you...what does that mean??? So many things...
Communication is one very large area...Love, giving and receiving...Releasing Rejection (and often the Resentment that accompanies it)...to begin.
Just a few tremendously enlightening bits of wisdom:
* Things are never what they seem...What is real? Nothing...it is all perception, so knowing the difference between your perception and others" as well as your perception and God's is critical in living a peaceful, joyful, love-filled life.
* It is great to have opinions...it is not ok to push those opinion onto others. Remember this in life and when doing ThetaHealing work. You do not know what someone else needs (even with the best intentions)...and if you think you do, it's more likely that you are the one who needs to work on whatever has come up. (regardless of what "facts" about the other person your brain is now spewing forth in defense of it "really being theirs"!

) Yes, I know I said that yesterday...there's a reason for that.
* If you have been working on someone and they are not getting better, look at your own beliefs, etc...are you afraid of the disease? what are your beliefs about healing...yourself...you as a healer...God's role...etc...?
* You must truly like people (collectively and individually) in order to be able to help them...again, if you don't look at why within yourself. This makes us chuckle but it is actually critically important.
* Be aware of when others just need to be listened to and not worked on...especially loved ones...honor that.
* Balance - Balance - Balance - in ALL things.
* Boundaries - Boundaries - Boundaries...when to have, have to have, what that feels like, God's perspective, when to flex...........we will look at both Balance & Boundaries in more detail during upcoming Play Groups!
Have a gorgeous day filled with a balance of peace & joy!
Lots of Love & Light & Magic,
Janet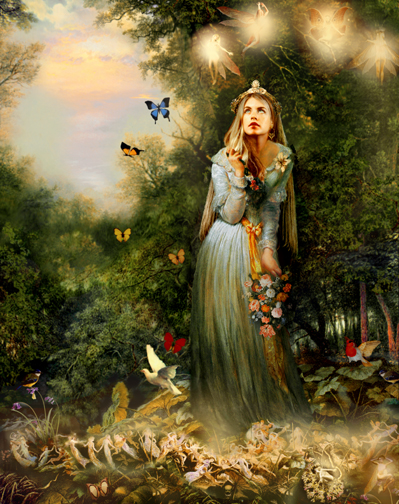 Posted by Janet at 10:22 AM EDT