The Adventure Continues!
Mood:
incredulous
Good morning! It has become quite challenging to put down just a few sentences with evrything that is going on...or is that just my nervous system talking??!!!

Well, maybe a little of both.
Skin is the largest organ in the body and very much about sensitivity (among, of course, many other things, including everything else since it covers and protects the entire body).
Those issues of..."I'm so tired of doing this stupid work...when is it enough", "I can't believe this is coming up again", "I keep working on my programs and nothing is any different", etc. etc...sound familiar? Yes, my friends those are skin (part of the nervous system) issues - we all have them, including Vianna...it just happens less often and you pass beyond it more quickly. As long as we are in these bodies, there is more...or as Vianna says, how do you know when you are totally clear - probably when you walk through walls.
Additional beliefs that are often associated here can include programs about your beauty (inside and out), your body, showing your feelings, having your feelings hurt, being "thick-" or "thin-skinned", protection, overreaction, irritation, affection, being seen...that's enough for a start.

Important tips for today:
* Use essential oils with great care - they are amazing tools...they are also very powerful and the skin and olfactory system are direct entry points into every cell in your body. Did you know that what you put on your skin is in every cell within 30 minutes? That the olfactory (smell) system is the fastest route to the brain? That really good (pure) essential oils can cross the blood/brain barrier rapidly? Know the oils that you are using...how to use, how to combine (or not) and the contraindications.
* Baths are a great and simple way to soothe & relax your body & nervous system...baths free up the skin and improve bloodflow helping to cleanse the entire body. Add 2 cups of baking soda to your bath after alot of transformative belief to help "set" the changes...add sea salt to assist the cleansing/releasing process.

* Hypersensitivity can be related to psychic ability so you may become more sensitive to external elements as your psychic abilities increase. (or may not - this is NOT always the case so please do not go and become sensitive so that you can be more psychic - hear that bodies?!!!

) More on psychic abilities later...I'm very excited about all of the new topics for upcoming Play Groups!!!

(Also, the Rainbow Children class is right around the corner - I can't wait!!! I have some wonderful new "tools" for opening the 3rd eye and clairaudient chakras - fun! There is 1 spot open due to a cancellation - if it is yours please let me or Mike know ASAP!)
* Allergies - first thing to do...hold the item and muscle check "_____ offends me". If that is true pull that belief and have Creator teach you how to live in harmony with ____, that it is harmless, etc...and that you know what that feels like, how to do it, safe & possible (etc.) and you do it NOW.
* Beautiful skin needs Omega 3s, a clean liver, light & Vitamin D (and of course - beliefs matter!)
* Color & Light are incredible tools which enter the body through the skin...just a couple of quickies: green is great for all healing, blue helps with insomnia/relaxation, yellow for parasites, turquoise for headaches...colors help to balance the meridians and so much more!
That's it for today...have a beautiful day...here's a download for you (remember to say "yes"): "I know what it feels like and how to be open and sensitive to all of the beauty around me, feeling my connection to all things, to Creator, to life and to my own beauty as I move through this day with Love & Grace & Gratitude...and so it is."
Much Light & Love & Magic,
Janet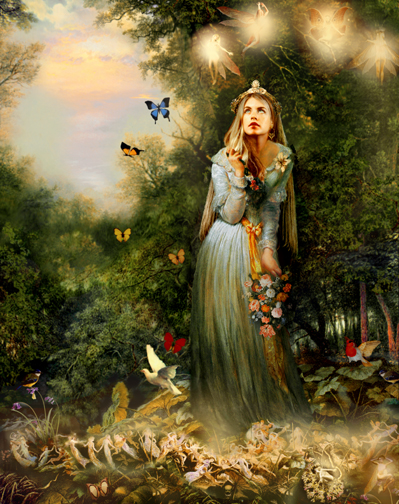 Posted by Janet at 9:17 AM EDT