Confusion...I'm Back!
Mood:
d'oh
So sorry for being out of touch...there was a bit of confusion with my website host due to my credit card information changing...all is well and up and running now!

Much has happened...the Intuitive Anatomy course is over...whew! It really was all that I expected, none of what I expected and so much more...hard to put into words...impossible really. Another life-changing experience to be sure. It is really amazing that as you continue to become clearer and clearer how your abilities change and so does the level of what is being cleared. Think of it as cleaning out the main rooms of your house, then the seldom used rooms, then the attic and basement, then the dusty trunks in the corner of the attic or the dirty corner of the basement behind the water heater...you get the idea.

For those of you who "want to see more" (is there anyone who doesn't???...but you know who I'm talking to out there

) here is the key:
1. Give up the attachment - be grateful for and celebrate the gifts you have and the information you receive in any and all ways.
2. Trust in God and allow perfect, Divine Timing to unfold.
3. Practice - Practice - Practice!!!!!!!!!
If you feel like, "I've heard that before" that's because it is the Truth...remember, we make the choice to flow or to force in every moment...and everyone knows which one works and which one blocks the path...don't blame God!

I hope you all had a fun, sparkler filled Fourth of July...Mike came to visit (yahoo!!!) and we had an incredible weekend in Jackson amidst the gorgeously breathtaking Tetons. It is so easy to forget the awesome healing and transformational power of Nature. If you are feeling tired, stuck, frustrated, angry, bored...you name it...anything other than joyful...spend some time in nature. Use all of your senses...feel the energy around you, breathe in, bathe in the colors, really feel the breeze & the sun, take in the sweet smells of the trees and flowers, notice the animals who greet you. One of the upcoming Rainbow Class activities is journeying (through drumming to the Theta rhythm) to meet your Power/Spirit Animals...they each have a powerful "medicine" for us. Some are with us throughout life, others come and go as we need them...all give us messages and bring the gifts and support we need to create our lives in the ways that we desire. Mike and I saw bald eagles, moose, antelope, elk, hawks, pica and a grizzly bear!! There are many wonderful books out there - "Animal Speak" by Ted Andrews is a great one...Steven Farmer is another author with books and cards...I have several different ones and always know which one to pull off of the shelf to look up a furry (or feathered!) friend. If you have an animal (and by animal I am actually including birds, insects, amphibians, etc. as well as furry mammals) that you really love or have drawn to all of your life, or one that you fear or avoid they probably have information for you. If you are greeted by an animal as you go through your day (especially if he/she looks you in the eye!) - they have brought you an important message.
* For everyone who is reading this...Antelope brings you the message and power of "Decisiveness".
Who else will you meet today? Set your intention to have an "animal encounter", ask for guidance and to notice who comes across your path - have fun!!!

Today is the 3rd day of World Relations course - time truly has no meaning - one minute it seems as though the day has lasted forever and the next it is 2 days later...more about this course tomorrow!

Much Light, Love & Magic,
Janet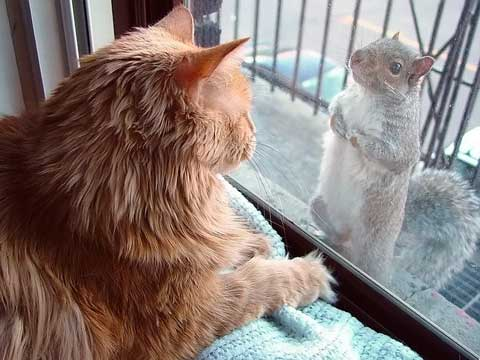 Posted by Janet at 9:37 AM EDT